Proportional spool valves NG6
Direct operated proportional spool valve with 4 connections in 5-chamber system. Precise spool fit, low leakage, long service life time. Proportional to the solenoid current, the spool stroke, the spool opening and the valve volume flow increase. The pressure tight encapsulated Ex-protection solenoid coil prevents an explosion on the inside penetrating to the outside as well as an ignitable surface temperature.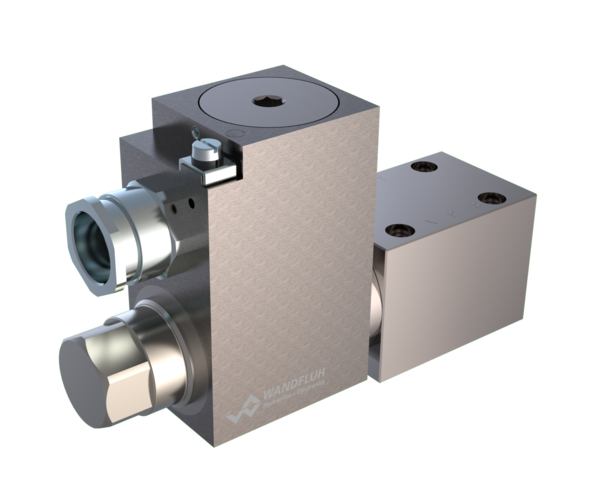 Proportional spool valve stainless
Flange construction
Qmax = 30 l/min
3 volume flow levels
QN max = 20 l/min
pmax = 350 bar
Application
These valves are suitable for applications in explosion-hazard areas, open cast and also in mines. The stainless execution is especially suitable for the use in wet and salty environment. Proportional spool valves are perfectly suitable for demanding tasks due to the high resolution, large volume flow and low hysteresis. The applications are in the industrial as well as in the mobile hydraulics for the smooth control of hydraulic actuations.