Poppet valves NG6
The 2/2-way seating valve in slip-in cartridge form is the central control element of virtually all directly-controlled seating valves in nominal size 6. The seating valve cartidge, the stroke limiting piston, the spring, one O-ring and a washer are supplied separately. A solenoid (VDE standard 0580) is an optional addition.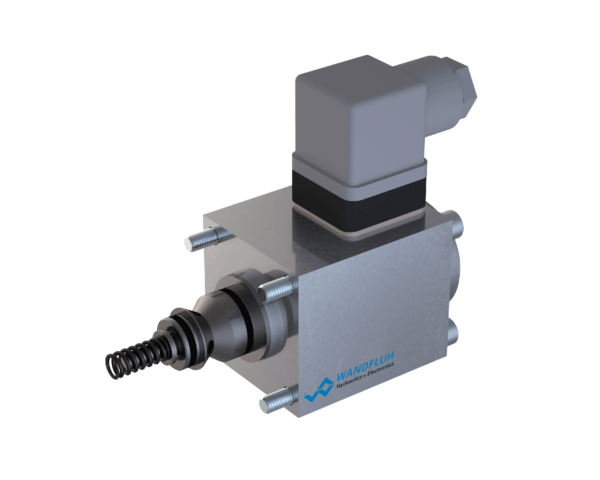 Solenoid poppet valve cartridge
normally closed
Qmax = 40 l/min
p max = 350 bar
Application
Wandfluh poppet valves can be used anywhere absolutely leak tight closing functions are important. Completely sealed loading, gripping and clamping operations are all important functions which Wandfluh poppet valves can perform. Cartridge typ poppet valves can be neatly accommodated in valve blocks. Cavity tools are available for hire or sale for machining aluminium or steel. See data sheet register no. 2.13.