Become an apprentice with us
In the first half of the apprenticeship, you will learn a variety of working techniques such as creating 3D models, assemblies and production drawings on the computer as well as the documentation or execution of production processes.
This is followed by specialisation in operational fields of activity for current projects and product tasks. During the entire training period, cross-occupational skills such as learning and working methods, creativity, flexibility, independence, teamwork and communication skills are promoted.
Ausbildungsinhalte
4-jährige Lehrzeit (Grundlagenprüfung nach 2 Jahren)
Berufsschule mit Möglichkeit zu BM
Zeichnerische Grundausbildung
CAD-Ausbildung
Fördern von berufsübergreifenden Fähigkeiten
QS-System
Projektarbeit als Abschlussprüfung
Anforderungsprofil
Exakte Arbeitsweise
Logisches Denkvermögen
Gutes räumliches Vorstellungsvermögen
Interesse für technische Zusammenhänge
Freude am Arbeiten mit dem Computer
Teamfähigkeit, Ausdauer, Selbständigkeit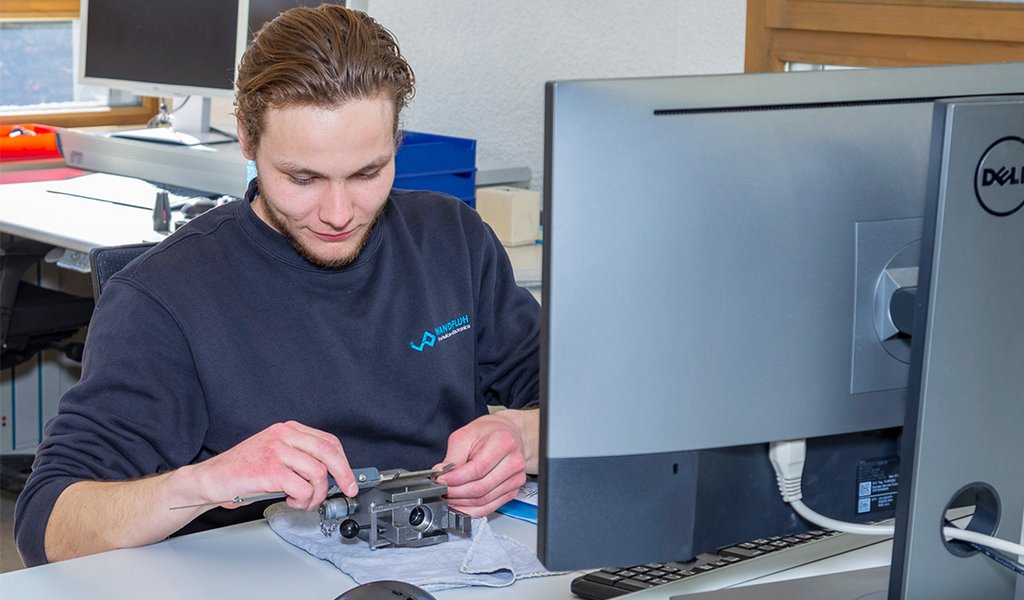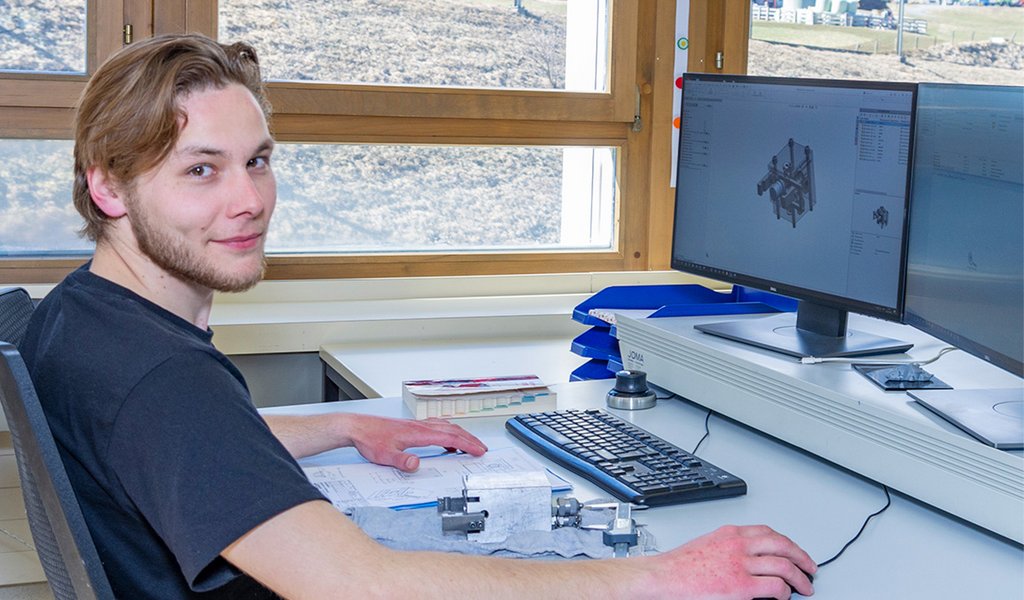 Weiterbildungsmöglichkeiten
Technische Berufsmatura
Technische:r Kauffrau/-mann
Automatikfachfrau/-mann
Industriemeister:in in HFP
Dipl. Techniker:in HF
Bachelor of Science FH
Diese Ausbildung ist eine gute Grund­ausbildung mit vielen interessanten Weiterbildungsmöglichkeiten bis hin zum:r Maschineningenieur:in.
Interessiert an einer Lehrstelle?
Wir freuen uns auf deine kompletten Bewerbungsunterlagen:
Wandfluh AG
Urs Brügger
Helkenstrasse 13
3714 Frutigen
Tel. 033 672 72 17
personalwandfluh.com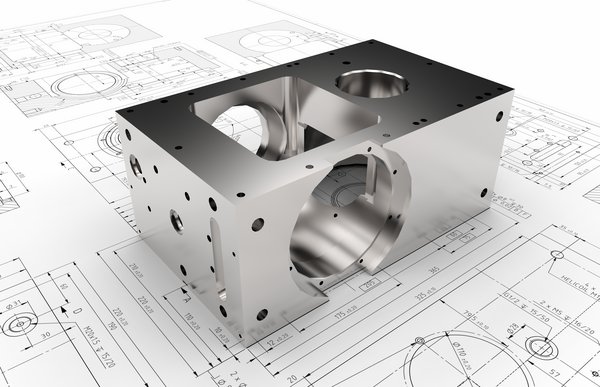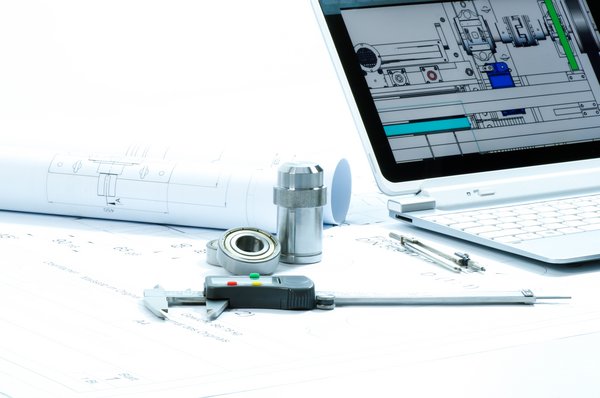 Interessiert an einer Schnupperlehre?
Zögere nicht und nimm mit dem zuständigen Berufsbildner Kontakt für eine Schnupperlehre auf:
Mias Schnidrig
mias.schnidrigwandfluh.com
Tel. 033 672 73 25
Halte folgende Informationen bereit:
Name und Vorname, Adresse und Telefonnummer
Geburtsdatum
Schulklasse
Weshalb dich dieser Beruf interessiert?
Datumsvorschläge