Proportional throttle valves, proportional flow control valves M22x1,5
For explosion-hazard zones
Direct operated, pressure compensated proportional flow control valve, as a screw-in cartridge with a thread M22 x 1,5 for cavity acc. to ISO 7789. A special surface treatment guarantees a good protection against corrosion and wear as well as very good low-friction characteristics of the pressure compensating- and throttle spool. The solenoid coil is zinc- / nickel-coated.
The flameproof enclosures prevents an explosion in the interior from getting outside.
The design prevents a surface temperature capable of igniting.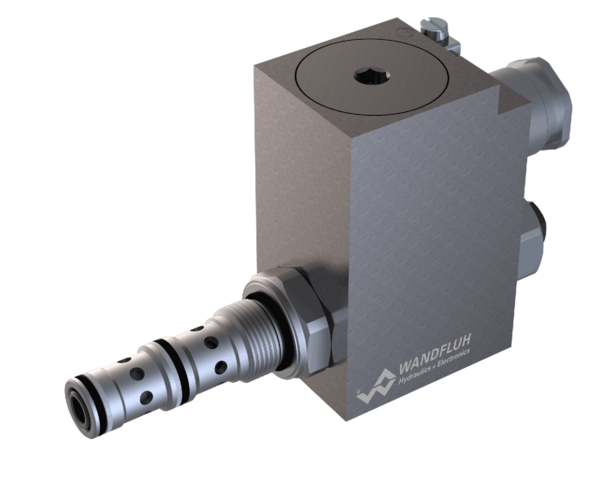 Proportional 3-way flow control valve
Screw-in cartridge
Direct operated, pressure compensated
Qmax = 40 l/min, pmax = 350 bar
QN max = 25 l/min
Application
Proportional flow control valves are suitable for feed control systems, where the consumer flow has to be maintained constant with a changing load. These valves are suitable for applications in explosion-hazard zones, open cast and also in mines. The facility for electric remote controlling of the valve in conjunction with process control systems enables economic problem solutions with repeatable sequences. Installation of the screw-in cartridge in control blocks.